Hososhima Park, I believe. I took my dog for a walk there. I couldn't read the signs at the time. So, I'll need to keep her on a leash the next time. Or, perhaps the signs read to not brings dogs at all on the lawn, I don't know.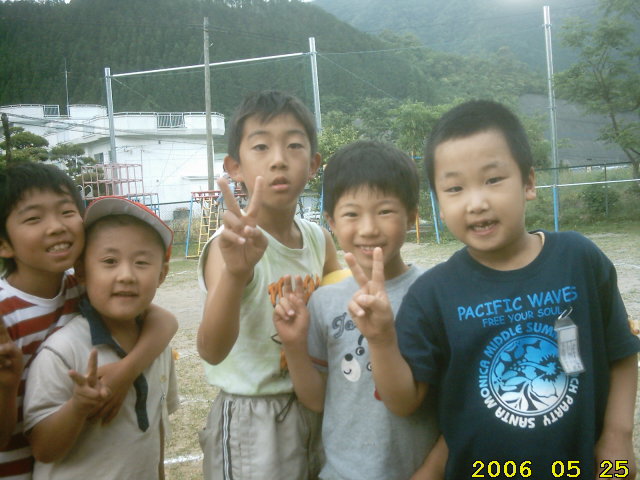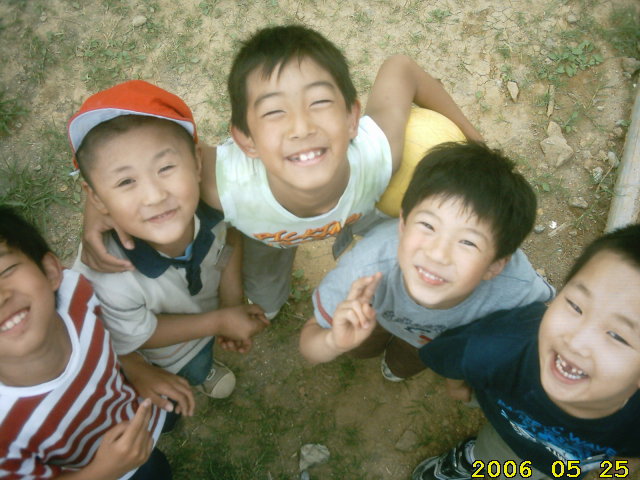 "Pals"
These guys in Kitaura have grown a little since this picture was taken. They don't want to study English anymore. My guess is that when they reach a certain level of English ability, they think it's enough. And, "enough is enough".
"Those were the days, my friend. We'd thought they'd never end. We'd sing and dance forever and a day...."
Actually, I never owned a rifle. But, I did shoot a rabbit. I remember watching it die. It changed my life. I never killed anything needlessly after that. This was taken in the San Bernardino desert, I think that's what they call it. My uncle, Norman Tamura, used to take us there. He had a great system. He used a high powered rifle with a serious scope to shoot ground squirrels at a distance of at least 250 yards!